This article contains affiliate links.
Rebecca Watson is the author of little scratch, which was released in ebook and hardback on 12 January. She took the time to answer some questions for us.
Tell us a bit about little scratch…
little scratch is my debut novel, which tells the day in the life of a woman in her 20s from when she wakes up to when she falls asleep, no stopping. She gets up, goes to work, meets her boyfriend, drinks at the pub. But what seems like a regular day is distorted – made intense, neurotic, alive – by what the protagonist is concealing from herself. Told from inside her head, I wanted to explore the way trauma works its way into thought patterns, into the very structure of a day. But I also wanted to explore the parts of life we often write around or over: those thoughts that disappear half-formed, the convictions that undo, the jokes that we are our own audience for. I wanted to tap into the humour and heartbreak of regular existence.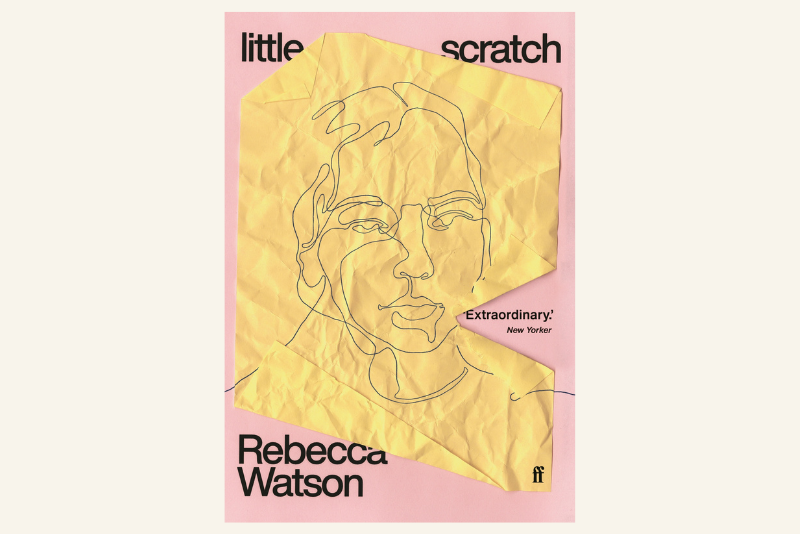 This novel has some incredible reviews already, including The New Yorker calling it extraordinary. How does that feel?
It feels great! It's very affirming. It is very moving when you read a critic that so clearly engages with what the book is doing.
How do you juggle your journalism work with writing?
I guess the trick is that I don't write anything other than what I want to write, so I'm motivated by my own interest. I look back now to writing little scratch with a fulltime job and I'm not sure how I did it, practically. But I was passionate enough about the project that it had to be done. Now, I'm part-time, so I finally have time designated for the different sides of my writing life.
little scratch is written in an experimental way. Did that just occur naturally or was it somehow planned?
It certainly arrived instinctively – but there's a method to it. I wanted to convey immediacy and the way things happen simultaneously. As you go down the page, you pass through time. I know exactly where the sensory, physical, verbal, thought, spoken exist on the page – the system arrived quickly, but it's still a system. It had to be orchestrated.
Who are your literary heroes?
There are books that have changed me: that changed how I saw writing and the reading experience. The first ones that made that happen were Virginia Woolf's Between the Acts, Orlando, To The Lighthouse and The Waves. I read them when I was 16, 17, and I do think I would be different now if I hadn't. More recently, Motherhood by Sheila Heti disturbed the way I think.
Do you have another novel in the works and, if so, can you tell us anything about it?
I do! But it exists in its secretive space. We are still getting to know each other. It isn't time to introduce them to the outside world yet.
What books have you read and loved recently?
Another Country by James Baldwin devastated me. Lost Cat by Mary Gaitskill – a single essay recently published in book form by Daunt Books — does more than should be possible in just over 100 pages. Both pick apart the capacity for love to be brutal.
Buy little scratch on Amazon here: