You might remember the incredible cakes which MOLO Lara Mason made for her twin daughters' first birthday – well she's at it again, and this time, has made these AMAZING life-size cakes of Meghan Markle and Prince Harry, ahead of the wedding of the year on Saturday 19th May.
While the couple exchange vows at Windsor Castle, their edible doppelgangers are gearing up for Cake International at the NEC later this year.
Lara told us:
"There is enough cake to feed over 500 people. It has been made using 300 eggs, 15kg of flour, 15kg of butter and 15 kg of sugar. Over 10kg of buttercream was used to sandwich the layers together. To decorate, I used around 20kg of modelling chocolate and roughly 50kg of fondant icing!"
From this, to this:
Lara spent 250 hours making these amazing creations over the last 6 weeks.  She says most of the time is spent designing and creating the custom built frame which the cake stands on and that the most challenging part was sculpting Meghan and Harry's world-famous faces from modelling chocolate. Even the eyes are edible and are made from poured sugar.
Here's a video of the whole process – such skill!
Lara posted pics of her cakes in The Motherload® Facebook community saying "I just wanted to say a massive thank you again. After you guys shared my Twins birthday cake everything went a bit crazy and I got asked to do THIS!!! Thank you MOLOs!!"
Her post quickly had 1.4k comments and reactions:
Gemma commented: You molos are smashing it! There is some pretty amazing ladies in this group. This is awesome 
Georgina said: These are cakes???? Shut up!
Abi posted: Wow, they're incredible! I hope you get a last minute invitation to the big day! Well done
Max posted: Wow! The internet is filled with so many talented and dedicated people. Great job!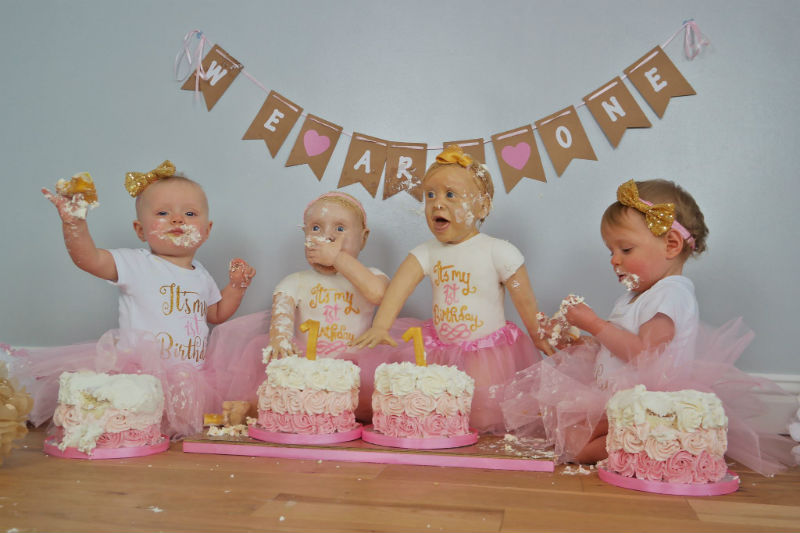 Image credit: all images and footage are the property of Lara Mason Cake Art