Having worked in the film industry as a hair and make-up artist for the last 20 years, I thought I was used to early starts, long days and feeling constantly knackered. I thought this 'sleep deprivation' thing, that everyone kept banging on about, would be a doddle compared to the 5am starts and 16 hour days I was used to, and tantrums? No problem, I work with actors for Christ sake!
Then I had kids.
Two of them in two years and I learned very quickly the real effects of 'Chronic Baby Induced Sleep Deprivation', or CBISD as I like to call it, and it ain't pretty. I was blessed with two children to whom sleep was (and is still not) not a priority. To some kids it is, apparently. My boys are good at other stuff. My three year old excels at jumping off scarily high things, and bending his limbs further than their natural elasticity. Whilst my one year old is getting exceptionally skilled at rearranging our shoe rack and his latest project is biting, at which he really is quite talented. We can't all be good at everything.
I think it is safe to say that having young children is frigging exhausting, sleepers or biters or bendy ones. I certainly feel like I have aged 10 years in the last 3, and depressingly, it shows. I would like to bring together my two areas of expertise – make up artistry and parenting (the latter maybe not such an expert, rather a willing participant) and share with you my road-tested products and tips, on how to look less bedraggled, beaten up and perhaps a little less defeated on four hours sleep. I might add that they can all be done whilst a toddler is pulling your trousers down and screaming like he's having his toe-nails pulled off, and another child is having a teenage-style tantrum because he doesn't want to watch Postman Pat, Bob the Bloody Builder or Ra Ra the Noisy frigging Lion.
This is an alcohol-free, ultra-light moisturising toner, which helps prep your skin for proper moisture absorption. Lavender extract, a natural antiseptic, soothes and purifies the skin, while aloe vera, mint and cucumber soften and cool.  The fine mist dries quickly, meaning you don't have to wait to apply your moisturiser. The pine scent will, very momentarily, transport you to a Swedish pine forest. It has a tightening effect on the skin, leaving you feeling refreshed and a teeny weeny bit more awake. Spray generously over your face and neck, onto clean(ish!) skin, before moisturising. It makes a great base for make up too… if you manage to get that far. For a more in-depth review, check out this review of Dermalogica. 
Buy Dermalogica Multi-Active Toner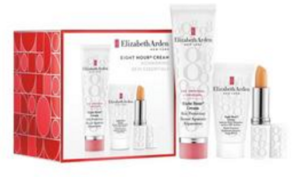 It's an oldie but a goody! Found in every make-up artist's kit across the world. This multi-purpose miracle cream can be used as a lip balm, moisturiser, hand and nail cream, eye cream… The list goes on. I've even been known to smear the excess on my kid's lip too just for good measure. It's a skin protectant that aids temporary relief of chapped lips, rough spots on knees, elbows, feet etc. It works effectively to sooth dryness, redness and minor skin irritations. Apply around the eye area before bed as an eye cream. Use very sparingly around the eyes and nose as the base before applying make up. A brilliant lip balm and cuticle cream. Keep it in your handbag and whack it on whenever you remember. The stuff just keeps on giving! I did once also use it as hair wax on my son at a recent wedding, although I can't be sure this was its design purpose…
Never underestimate the power of a good bronzer when trying to appear healthier than you feel! And this one by Bobbi Brown is a quick one-stop shop, colour suits all, job done sort of product. Its multi-tonal pigment means it's pretty certain to suit most skin tones, even deathly pale. It's a brush-on powder bronzer with a slight sheen, meaning it'll catch the light and add a bit of sparkle to your skin. Apply with a fat brush to cheekbones, nose and high points on the face (forehead and chin) for a highlighting and contouring effect. The compact last for ages too, and the individual colours can also be used as eye shadows. If you use no other make-up but this alone, you'll look a little more sun kissed and a little less sun-less.
Everyone loves the Gruffalo, but we don't really want to look like him. Nothing screams dishevelled more than hairy and unruly eyebrows. In my business, I think that eyebrows are one of the most important facial features. They frame your eyes and balance your features. I appreciate it's hard to find the time to keep them under control when you have kids, but I try to pluck away the offending hairs once a week. Usually on a Saturday morning when my husband's home and I can actually have a shower for longer than 30 seconds. This waterproof brow pencil by Benefit is an easy to use, twist-up contraption, that has a built in brush at one end. It also never needs to be sharpened. It comes in 6 shades. Choose the shade one darker than your natural tone for a more dynamic impact.
We've all had days when it's simply a logistical impossibility to wash our hair, leaving us feeling greasy and generally a bit grubby. This spray-in shampoo is magic stuff. It's basically talc in a can (although I wouldn't recommend using it on baby's bum, he may be alarmed by the force at which it leaves the can). Spray, then massage into the roots of hair banishing oil and boosting volume. A quick burst revitalises hair between washes without water. It comes in blond and brunette. An all-round winner in my eyes, and I often use it on set, on actresses and actors who've 'been too tired' wash their hair. Poor them.
Good luck ladies! We're all beautiful just the way we are. Yeah right, we all know that's bollocks!
About Gemma Waugh
I'm a Film Industry make-up artist and hairdresser who qualified with BA Hons from London College of Fashion in 1999. I've been working internationally since I was 18 years old. I'm also the mother of two young boys.
Gemma's IMDB profile: http://www.imdb.com/name/nm1143044/
Twitter: @Gem78
The Motherload® Ltd participates in various affiliate programs, and we sometimes get a commission through purchases made through our links. This revenue goes towards keeping this site active.