Three Hours by Rosamund Lupton
It took a few chapters for me to get into this book, but once I did I was hooked and could barely put it down. A school in Somerset is under siege by unknown gunmen with an unknown motive. Specialist police forces must try to work out who the gunmen are in order to get the pupils to safety. A heavy snowstorm makes surveillance more difficult, and pupils begin to feel disorientated in their once familiar school. Parents wait anxiously for news that their children have been safely evacuated, and the world's media is watching.
With several key characters, it might have felt confusing but each character had been created so convincingly that I didn't struggle to keep up with them. Their stories were carefully woven together, with Lupton managing to weave the past and present seamlessly. The novel was made more terrifying by the fact that I could see exactly how such a hostage situation could occur in schools in the UK, and how children can slip away from their parents insidiously. The novel felt incredibly well researched, and I was amazed by the depth of information (particularly regarding terrorism) that was written in such a frank manner.
I read this novel quickly (ironically in just over three hours), and was surprised by its twists and turns. There was shocking terror mixed in with acts of pure love and selflessness. Three Hours showed the strength of both adults and children facing impossible situations, and the bravery some will show when faced with adversity.
Reviewed by Hannah England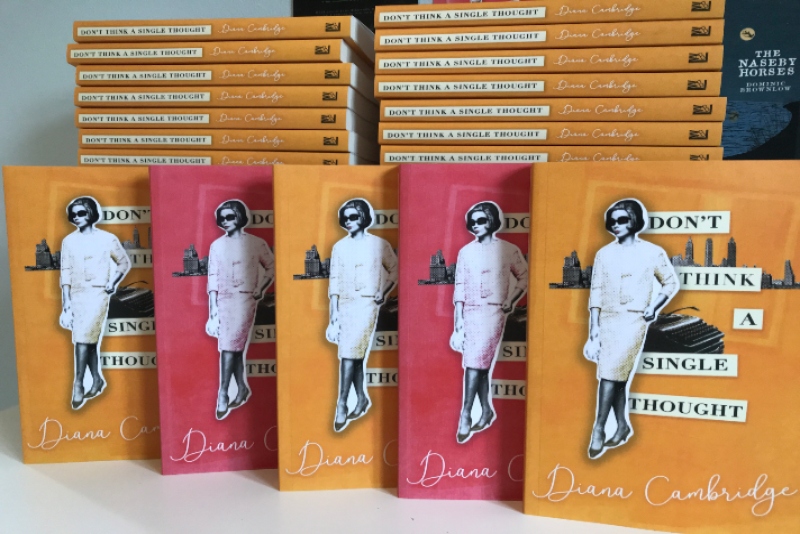 This slim volume packs an almighty punch. It's a character study like no other. I listened to the audio version and found myself stopping in the middle of tasks and sitting down, completely captivated. It doesn't feel like a debut. It feels like a classic.
It's the 1960s, and Emma Bowden, a writer who lives in Manhattan, is the wife of a surgeon and seems every inch the privileged woman. But while holidaying in The Hamptons, she has a run-in with some children on the beach. Later that day, one of the children drowns in mysterious circumstances, and the family have their suspicions about Emma's possible involvement. This is the catalyst for all kinds of information about Emma's past to spill out. We discover that this is not the first time she has been in the vicinity when a tragic accident occurred.
We also learn about Emma's troubled start in life, her adoption, and her relationship with her brother and her sister, both of whom she reconnects with after many years, with heartbreaking consequences. Neither of her siblings has risen in society in the way Emma has, and her attempts to form relationships with them as adults are moving. Her marriage, too, is put under the microscope. And all the while, the reader is becoming more and more aware of how unreliable Emma is as a narrator.
Gliding backwards and forwards in time, Don't Think a Single Thought unfolds to show this woman's whole life, her mistakes and her losses. It's breathtakingly beautiful and entirely immersive. I cannot wait to see what Cambridge writes next.
Reviewed by Laura Pearson
Édouard Louis grew up in northern France in a small village in the 1990s. From early in his childhood, he found he did not fit in. His arms too flamboyant, his voice too high-pitched, his character just too gay to fit in with his family living below the poverty line. Bullied both verbally and physically by his classmates before even reaching the end of primary school, he found no relief at home either. Living with his violent and alcoholic father, Eddy found that he did not fit anywhere.
The End of Eddy is an account of trying to escape from a childhood in which there is no respite to be found. Louis writes painfully poignantly about the social injustices and inequalities that come from struggling financially, and the effects that violence and near-constant criticism can have on a child. Although towards the end we begin to see some light for Eddy, the author manages to maintain an aspect of realism. Perhaps this is based on the author's own experiences, or perhaps it serves as a reminder of the ongoing hatred that anyone from a marginalised community may continue to experience, even once they seem to have found their own freedom. This courageously written novel pulls no punches and appears to be written out of necessity; a childhood that no-one should have to experience, let alone imagine. It is essential reading for us all.
Reviewed by Hannah England
Disclaimer: contains Amazon affiliate link, each purchase results in a teeny tiny sum of money going to The Motherload® which we use for the upkeep of the site.